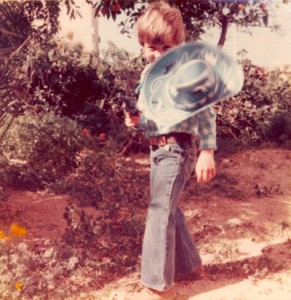 I have been working as a graphic artist since the millenium. It's a compulsion. Image making is an eternal work in progress…..
My style evolves through a fusion of collage, print, ink, model making & photography. Much as I appreciate digital technology, I still like to get my hands dirty with a love for the tactile.
So far commissions have ranged from editorial, book publishing, advertising, through to ventures in textiles, comics, merchandising & multi media solutions. Like being a private investigator, you're never quite sure where a case might lead. I enjoy the discipline & challenge of commercial work. It can be a great responsibility to enhance someone else's idea or voice, so often my key is to abstract something personal out of the theme. I like meeting people & this role can be a privilege in development. Like music I am always receptive to new sounds.
This website is a showcase of past & present. As well as personal favourites, the decided choice is to convey some professional work in context, from initial ideas, to the final print. Ultimately, a visual appertiser or style palette for further pursuits. FOLIO 30 is for a 'quickfire' overview, while the other galleries are for more specific browsing. I am presently studio based in London
Some sample clients & CV are at the bottom of this page.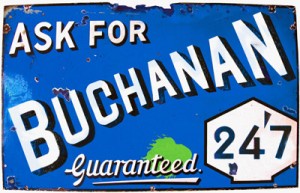 Box Art
This has become an apt name for my more personal & experimental creations. Playing with the conventions of dimension, I started to make surrealizing scenarios using a mixture of textures, original imagery & found objects. In effect, they're an animated freeze, layered together like a suspended theatrical stage set. Often the final act is to preserve the model in a box or deep frame, hence many live on as durable artworks. This technique has proved to be an endless arena for discovery & illusion. Games & peril are often repeated arenas, questioning the foibles & absurdities of modern life. Amongst the dark humour at play, is the quest to laugh in the face of adversity. I have always been interested in fables & storytelling, the power of the subliminal. My first solo show was in Spitalfields / London in 2004
– Out Of The Box –
I began curating & celebrating such artworks under the banner of Out Of The Box, debuting with an event at The Brighton Arts festival in 2012. The roll up call for creatives, has showcased works from all walks of life, whether professional practioners to outsider artists, from all over the world. The open criteria, was to assemble a show of  'Artworks that have evolved, been created within, Or have even escaped from – a Box !'
As artists we tend to be hoarders either physically or mentally, collecting visual ephemera as a vital resource. These box cabinet worlds, allow us to comprise, arrange & disengage, opening up possibilities to other realms of meaning all together. This has become a contemporary, ongoing study of this unique artform. We have been very lucky to work with such artists as Peter Quinnell, Frank Jennings , Maria Rivans, Stephen Wright & Graham Carter, to name but a few…..  At present, we have been maintaining the shows as a purely live experience, but I have plans to make the project more interactive & visually accessible. As well as help curate Fringe Arts Bath, our biggest event so far at The No Format gallery in Greenwich, as well as honorary invitations such as the 'Shuffle' festival of culture.
Fish & Friend
 In 2002 I set up a graphics collective with a couple of like minded souls, called Fish & Friend. The creative creed was simplicity, with the limitation or enhancement of one colour printing. The main outlet, was by establishing the brand through an extensive range of T-Shirts – Quirky cotton sense designs, to be worn as 'antidotes for living' – Through the channels of major trade events, Fish & Friend swam the seasonal seas of fickle fashion. It proved to be quite a productive experiment, retailing through-out England, Ireland and distribution in Europe & Japan.
Biff, Bang & Pow
This is the beginning stages of a shop. Whether a poster or a print, it's a gallery store to celebrate the joy things – The first ranges off the press are greetings cards & 12 Inch size poster prints, known as Twelves, which debuted at -HiFEST- Hastings illustration festival.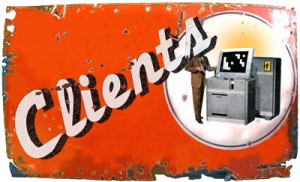 sample selection in no order
Conde' Nast

EURO RSCG  

The Guardian  

Mens Health 

Orion Publishing Group 

Random House 

TIME LIFE 

Interbrand Newell & Sorrell Ltd

World Economic Forum 

Saatchi & Saatchi 

New Scientist 

Haymarket Management 

Mail On Sunday 

The Home Office 

TBWA GGT 

Daily Express 

British Airways 

Independent
Transworld Publishers
AOI
Paperchase
Papa Records
Grey Advertising
Marie Claire
INK Publishing
IPC Media
Jonathan Cape
Candyspace NMI Ltd
New Law Journal
Minerva
Esquire NY
Stranger Than Paradise
Radio Times
Martin Leach Publishing
Turner Duckworth Ltd
Museums Association
ELLE Holland / UK
Foal Publishing
The Creative Corporation
License to Retail
Thames & Hudson
Sun People Productions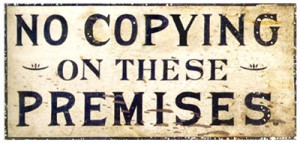 © Tom Buchanan 2018. All rights reserved. Site by Jason Righelato